Going Kilted on Halloween?
By Eric M.
October 17, 2015
Everything we sell at USA Kilts is serious highland wear built for years of use, but that doesn't mean it won't help make a great Halloween costume! So while you may pay more for this year's Halloween costume by getting authentic highland wear, you are getting an outfit that will be great for festivals, renaissance fairs, parties, concerts, etc. for years to come. If you are considering doing a kilted costume for this year, we have some advice as well as some great deals on complete outfits. Check out our Pub Packages!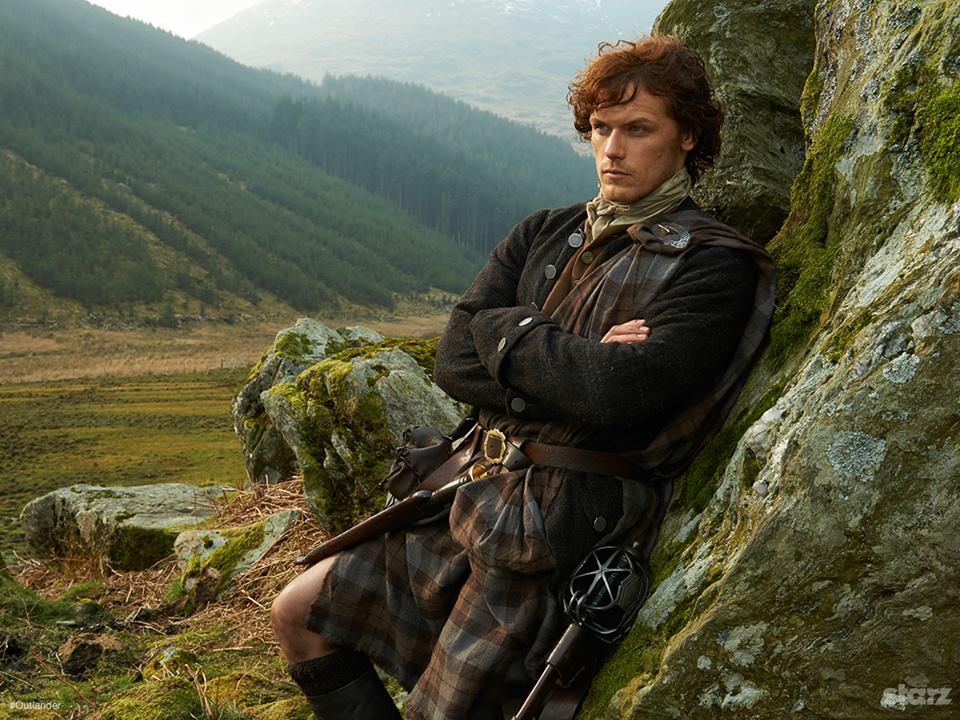 Quick Tips:
Outfit: For Halloween, simple is usually better. It's easy to have "too much costume" and end up tripping on your broad sword while dancing or spilling caramel apple goo on your sporran. (Ack! Nooo!)
Kilt: We recommend a hearty, machine-washable kilt like our Casual or Semi-traditional. If you want to go full-on William Wallace Highlander or Jamie Fraser, grab one of our Great Kilts.
Sporran: Don't wear your best sporran for this particular holiday - save the fur for Thanksgiving or a Burns supper. The best sporrans for a classic "Highland Rogue" or "Outlander" costume will be all-leather, such as our Rob Roy, Celtic Knot, or Simple Pin Day Sporrans -- they look awesome and they are easy to wear and clean. They're perfect for a long trick-or-treat hike with the kids or a rowdy party.
Shirt: We offer a high-quality Highland shirt (also called a Ghillie shirt) in both cream and black. Cream is more traditional, but black is more roguish (ask your wife or girlfriend's preference).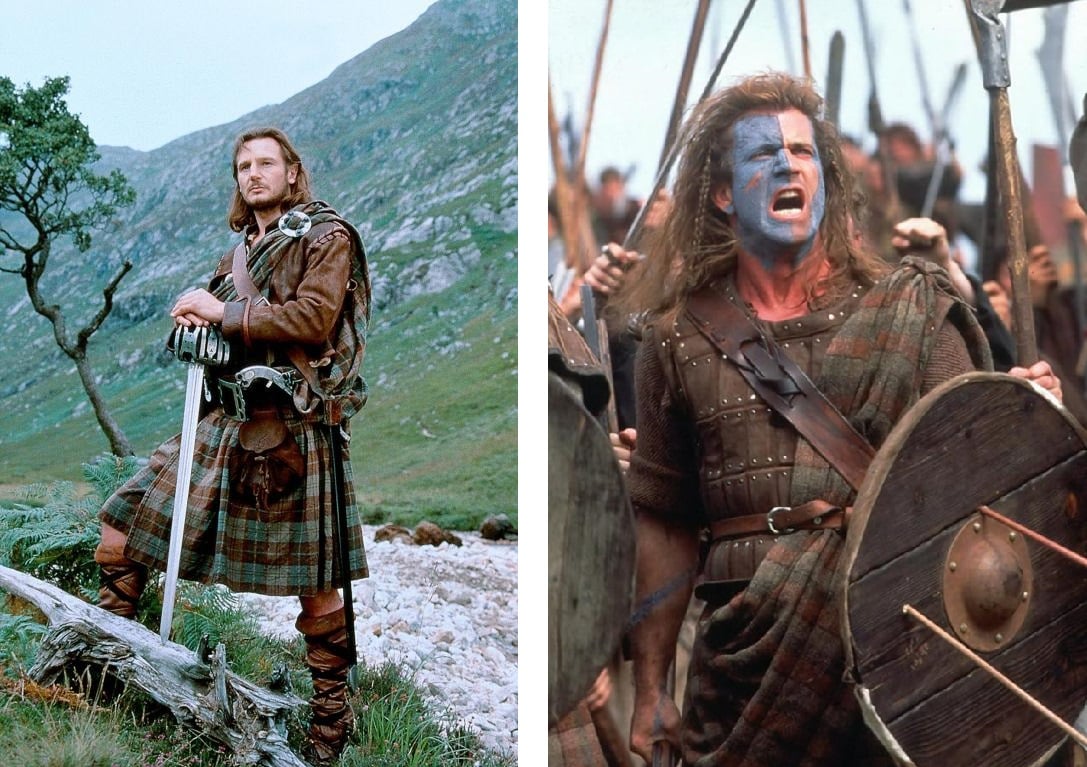 Shoes: Boots or sneakers will be fine, but if you have black ones, wear those. Most people won't notice them in the dark, especially if you wear kilt hose. Make sure they are comfortable, you're going to be on your feet all night!
Add a hat: Most people forget about head wear when doing a Celtic outfit. For this occasion, a Balmoral hat is your best option. Its design dates back at least 300 years, so it just looks right.