Springtime for Bagpipers
By Lucas Mitsch, Bagpipe Specialist & Resident Instructor
March 24, 2015
Spring not only brings competitions for pipers, but is also the peak of wedding gigs! The following thoughts regarding maintenance, marketing, and communication are vital for the successful wedding piper.
First, ensure that your instrument is properly set up. Begin with testing your bag for air tightness by corking off the chanter and drone stocks. Listen closely for the sound of any escaping air and retie the stocks or replace the entire bag if necessary. Leather pipe bags may simply require re-seasoning while synthetic bags periodically need the moisture control systems replaced. Also important is to break in new reeds that blend well with your pipe chanter and drone reed combination. You should always have backup chanter reeds on hand. Don't leave home without them!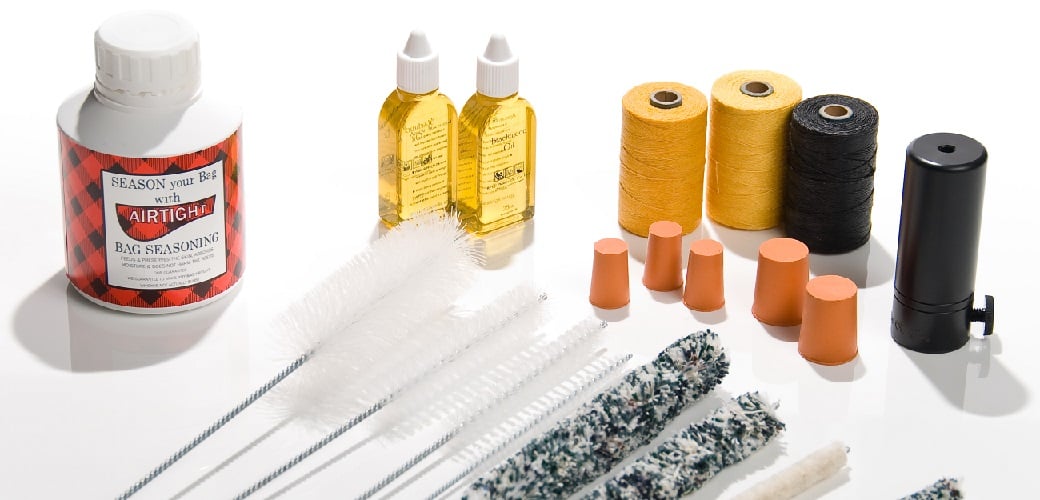 All of the hemped joints on your bagpipe should be changed at least once a year. To prevent cracking by not over-hemping joints, start with a small amount and test the fit as you go. The hemp on your tuning slides should allow you to tune the drones comfortably so that they will not move while you are playing. Once the basic details of maintenance are completed, it's time to market your skills!
Focus on presenting your piping services in a unique and professional manner. Consider constructing a website or social media page with your contact information and performance history. A brief video with several tunes is a great resource to present to potential clients. It's also helpful to include pictures of yourself well dressed in different degrees of formality. An Argyll or Prince Charlie jacket and vest with a dress sporran would be appropriate for most weddings. Couples with casual or rustic ceremonies may appreciate a tweed vest or highland shirt as alternatives.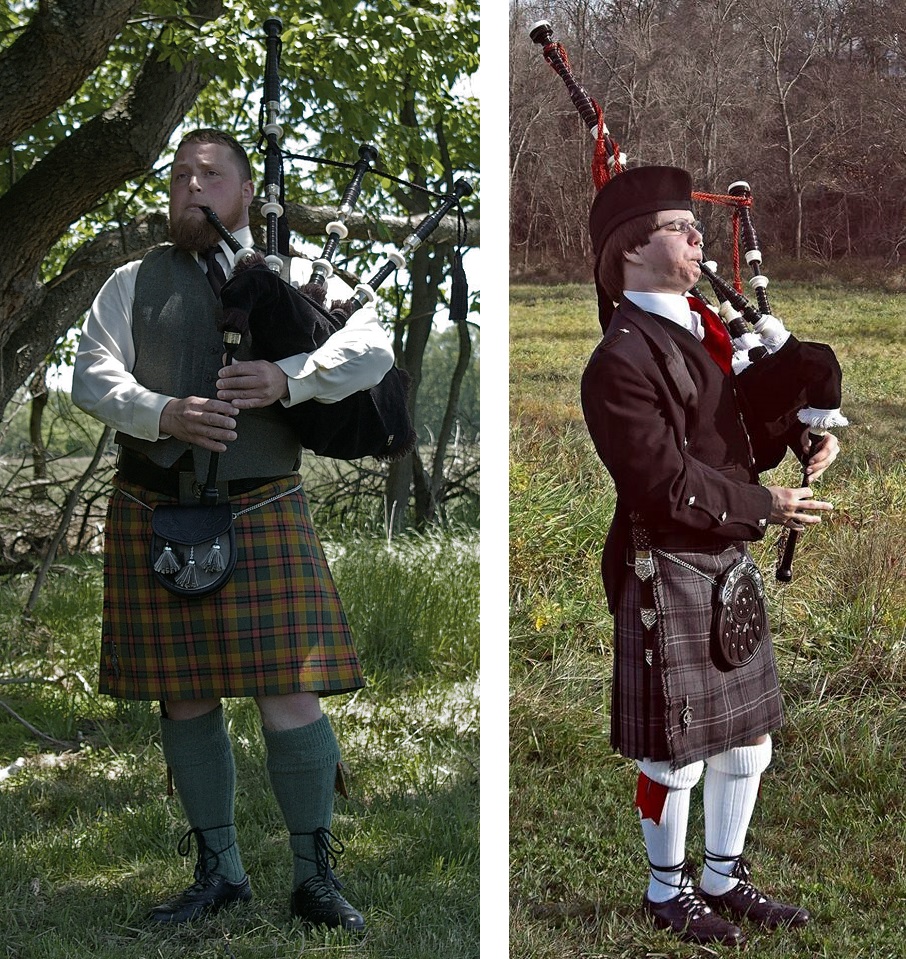 Show off multiple kilts to give your clients a choice in color that will enhance decorations or match members of the wedding party. If your drone cords have faded to an unrecognizable color, select a new set that will match the kilts you will be performing in.
When communicating with your potential clients, clarity and timeliness are essential. Communicating via email will give you a written record of all the details being discussed. Consider writing a basic contract that includes a 25% - 50% deposit to hold the date on your calendar. Showing up early to the ceremony and bringing a small gift or card for the newlyweds always makes a great first impression!
As pipers, we have a tremendous responsibility to present traditional music for various occasions. Daily practice on your pipes and chanter will ultimately increase your abilities and confidence for every performance. Prepare accordingly to present this noble instrument in a professional manner that all will enjoy!