October 2014
By USA Kilts
October 30, 2014
While it's against our company policy to alter another company's kilt (you'll see why below), we have a pipe band in the Philadelphia area who now buys all their kilts from us who needed a favor. One of their older kilts (NOT made by us) was being passed down to a new member. As it was too long, the member came to us to have it hemmed.

We 'bent the rule' b/c this was an existing band we service, so we wanted to help them out. After hemming the kilt, I decided to take a closer inspection of the craftsmanship to see how this certain kiltmaker crafts his kilts. Their retail price on an 8 yard kilt is $375 and I had a sneaking suspicion why, but I wanted to be sure. This kilt maker makes LOTS of kilts in the Pipe Band circuit and they have a reputation for being inexpensive.

I took the lining up in the back of the kilt and here's what I saw... notice anything missing? Hint for those who don't know kilt construction: the canvas interfacing / reinforcement of the entire pleated section.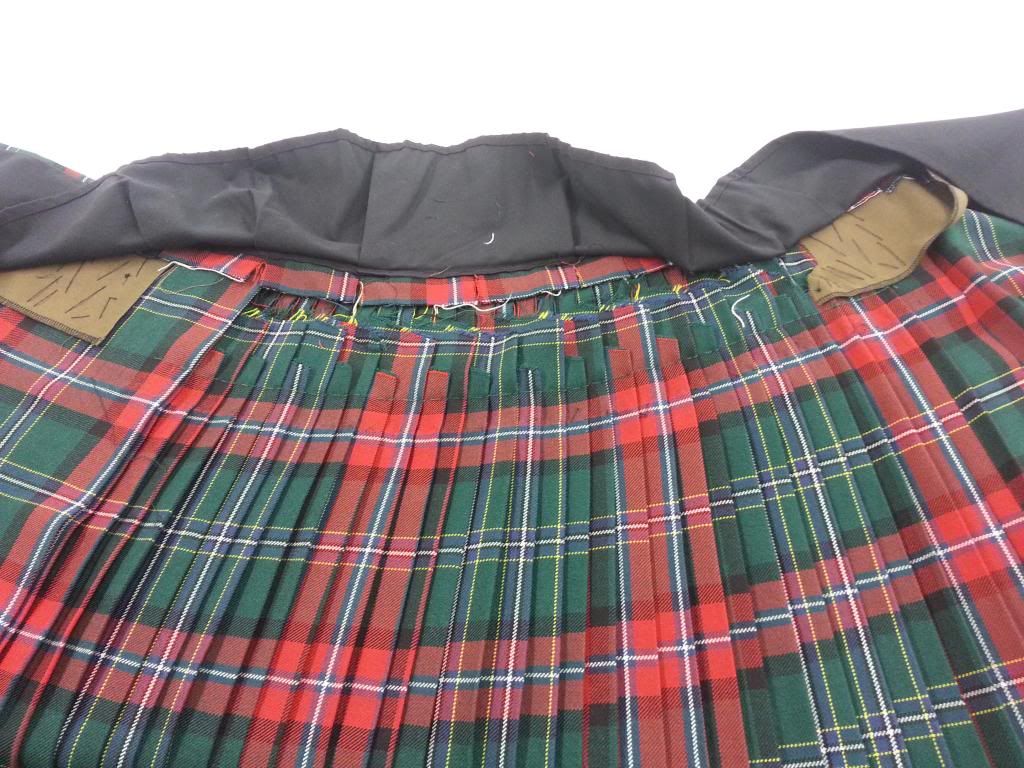 What you CAN'T see is that the canvas on the front apron doesn't connect to the straps either. Even though that canvas is in the kilt, it really doesn't serve any purpose as it's not put in properly. This kilt will 'stretch' over time and the wool will distort due to lack of internal construction. Out of respect for our competitor, we won't post the name of the maker publicly.

The old adage is true. You DO get what you pay for. Even when one kilt maker is $75 or $100 less than the average price of a kilt for a pipe band, there is most likely a reason why. Above is the perfect example. In contrast, below is a kilt Rocky made for a customer, where we took pictures of during the construction process. While it's only 2/3 finished in these photos, it shows the internal construction which is missing from the kilt above.




Here's the front apron (back side) of ours. On THIS one I used a machine (vs. hand sewing) to sew the stiff canvas to the fringe side and through the straps. This means that as tight as you pull the straps, you're pulling the ENTIRE canvas section, not the wool itself (cutting down the 'distortion').


Hopefully this glimpse into the inner workings of a kilt helps to explain how a properly made kilt is constructed.