March 2015
By USA Kilts
March 30, 2015
Many Americans own their own small businesses. When you own a small business, you look for ways to stand apart from your competition. You look for ways to connect with customers and make yourself and your business more memorable to them.
One way many companies are starting to do that is through branding their business in tartan and often, that also includes a kilt. If you stop to think about that for a second, it can make a lot of sense! In a sea of monochromatic logos, truck decals and billboards, what stands out more than a beautifully colored tartan?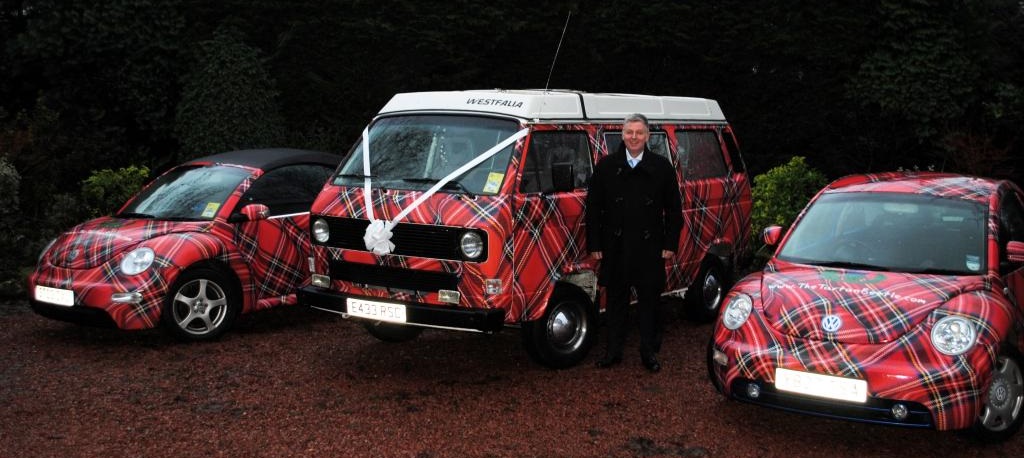 The kilt is a garment that 'invites conversation' as those of us who wear it regularly know all too well. It tells people you're confident and secure. People will approach you to ask questions about the kilt and you. Isn't breaking the ice the most difficult part of a conversation? The kilt does that for you. And isn't that what most business owners want? For consumers to approach them, break the ice and ask questions about them and their business? If that business's marketing includes a kilt, it is a natural part of the conversation!
As tartans & kilts are part of 'who we are' as a person with Celtic heritage, incorporating them into a business marketing plan allows you to honor and promote that heritage in a positive way. Using a kilt or tartan as part of a uniform puts forth something personal about you and your company, before you say a word. It shows that you have a connection to your past and a proud sense of who you are, which will also say something about your company.
Through the years, we've outfitted some seemingly 'ordinary' businesses with kilts and tartans to help make them extraordinary. We have outfitted a water delivery company called "Highland Water" with Black Watch kilts. We have done kilts for the wait staff at Bravehearts Highland Pub. We've outfitted a sign maker in Tasmania who works in a kilt and made it his uniform. We've also been shown images of window washers in kilts, dozens of bar waitresses and bartenders in kilts, and many other companies who include the kilt in their marketing.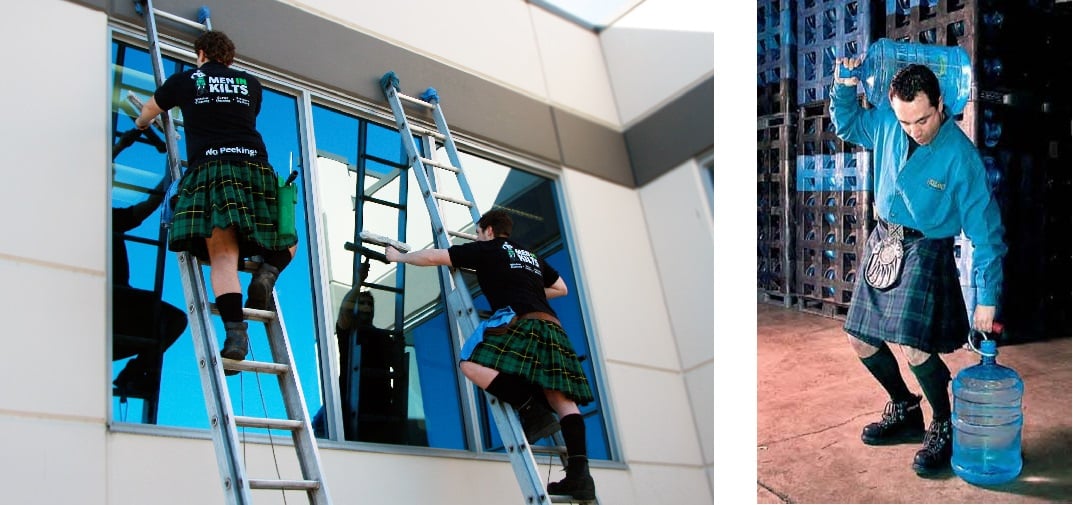 There's another seemingly mundane company that uses tartan and Celtic heritage in their marketing in a big way… Scott's Lawn Seed. They use a gent who talks with a Scottish accent and wears a plaid shirt. The dog they feature in their commercials is a Scottish Terrier. This company, that sells grass (not the most exciting of topics), is really standing out from their competition through their marketing.

You may also be surprised to know that many companies even have their own registered tartans! The Tilted Kilt, a restaurant and bar chain, has their own registered and copyrighted tartan. American Express had a tartan designed in 1997. Harley Davidson registered one in 2003. Brooks Brothers registered a tartan in 2013 and uses it on products throught their lines of clothing and accessories.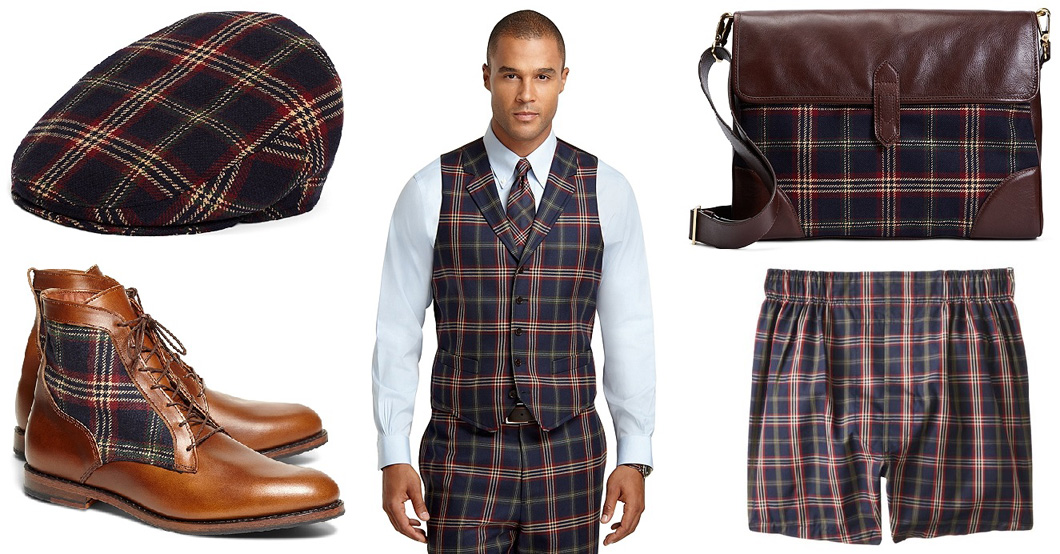 With a little creative planning, you can weave your heritage into your business marketing. Admittedly, some business names lend themselves more to tartan and kilts than others (especially ones with the owner's surname on the company name… if it's a Celtic surname), but with a little creativity and marketing genius, you can help brand your business with tartan or kilts and stand out from your competition.
For ideas on how to include tartans or kilts into your marketing, drop us an email!
By Lucas Mitsch, Bagpipe Specialist & Resident Instructor
March 24, 2015
Spring not only brings competitions for pipers, but is also the peak of wedding gigs! The following thoughts regarding maintenance, marketing, and communication are vital for the successful wedding piper.
First, ensure that your instrument is properly set up. Begin with testing your bag for air tightness by corking off the chanter and drone stocks. Listen closely for the sound of any escaping air and retie the stocks or replace the entire bag if necessary. Leather pipe bags may simply require re-seasoning while synthetic bags periodically need the moisture control systems replaced. Also important is to break in new reeds that blend well with your pipe chanter and drone reed combination. You should always have backup chanter reeds on hand. Don't leave home without them!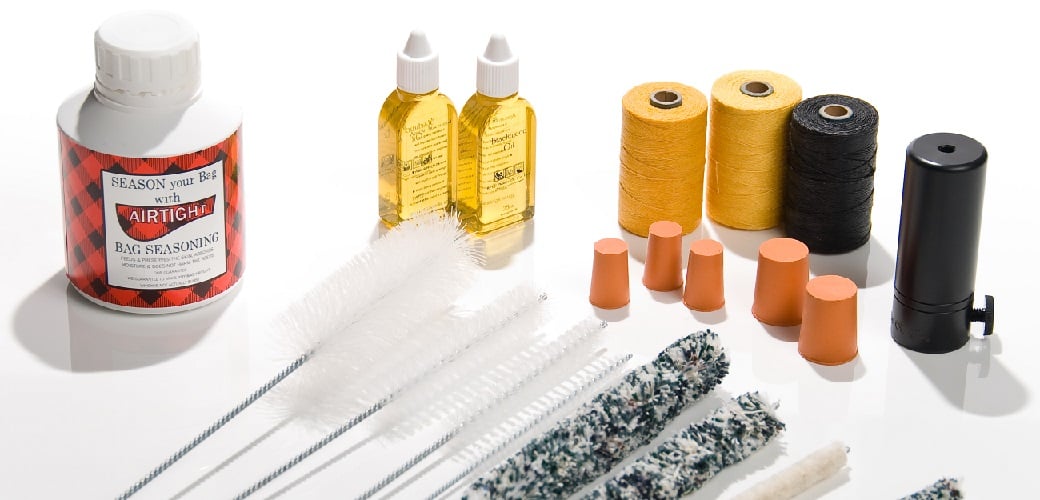 All of the hemped joints on your bagpipe should be changed at least once a year. To prevent cracking by not over-hemping joints, start with a small amount and test the fit as you go. The hemp on your tuning slides should allow you to tune the drones comfortably so that they will not move while you are playing. Once the basic details of maintenance are completed, it's time to market your skills!
Focus on presenting your piping services in a unique and professional manner. Consider constructing a website or social media page with your contact information and performance history. A brief video with several tunes is a great resource to present to potential clients. It's also helpful to include pictures of yourself well dressed in different degrees of formality. An Argyll or Prince Charlie jacket and vest with a dress sporran would be appropriate for most weddings. Couples with casual or rustic ceremonies may appreciate a tweed vest or highland shirt as alternatives.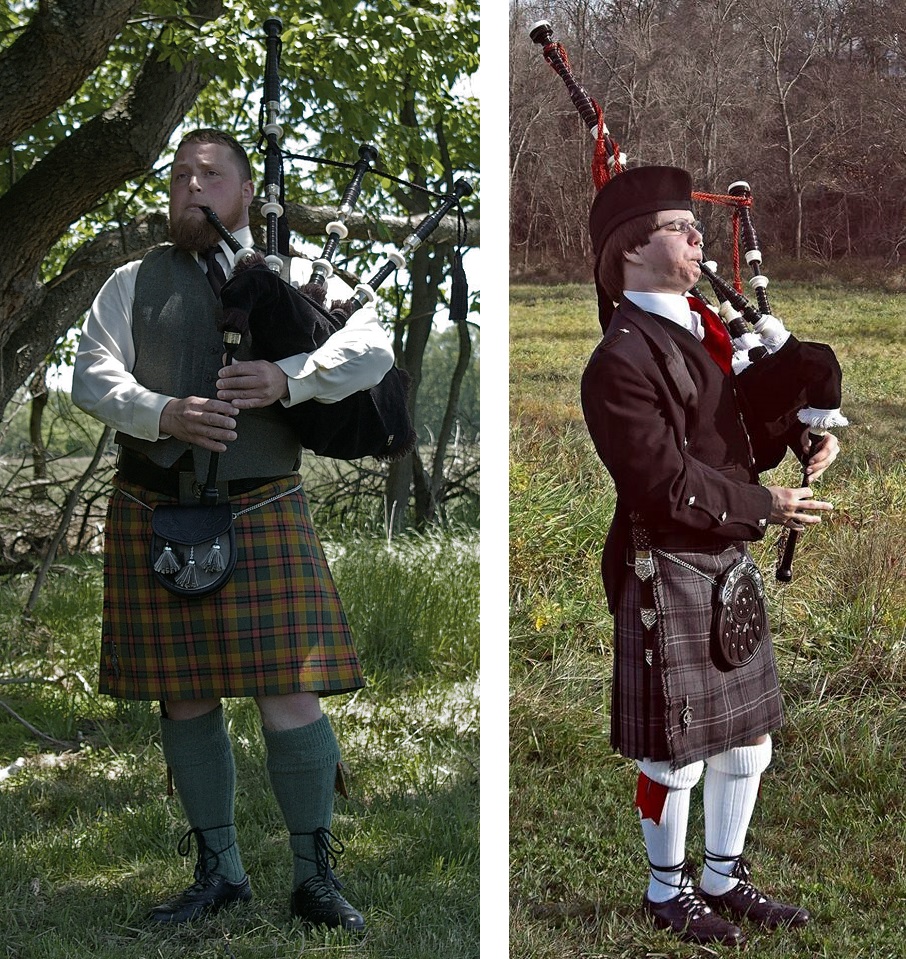 Show off multiple kilts to give your clients a choice in color that will enhance decorations or match members of the wedding party. If your drone cords have faded to an unrecognizable color, select a new set that will match the kilts you will be performing in.
When communicating with your potential clients, clarity and timeliness are essential. Communicating via email will give you a written record of all the details being discussed. Consider writing a basic contract that includes a 25% - 50% deposit to hold the date on your calendar. Showing up early to the ceremony and bringing a small gift or card for the newlyweds always makes a great first impression!
As pipers, we have a tremendous responsibility to present traditional music for various occasions. Daily practice on your pipes and chanter will ultimately increase your abilities and confidence for every performance. Prepare accordingly to present this noble instrument in a professional manner that all will enjoy!