May 2015
By USA Kilts
May 30, 2015

The customer to receive the very first piece of the Alaska State Seal tartan was Jessica B. Though she grew up in Alaska, she now resides in Rhode Island with her fiance. When trying to decide on a tartan for their wedding, they came across our Alaska State Seal tartan and felt that it would be perfect for their blessed event. After we had the first piece woven up, they ordered a yard of the cloth to help with their decision making. Though the tartan was designed to match the Alaska state seal, she felt it was also a match for the state's beautiful outdoors. This was the response we received:
"We received our yard this week. Can I just say, what an amazing job you folks did? This tartan reminds me so much of the Alaska countryside it makes me homesick. Bravo!! I've attached a photo I took last time I was up there visiting with an insert of the tartan... Such a perfect match!!"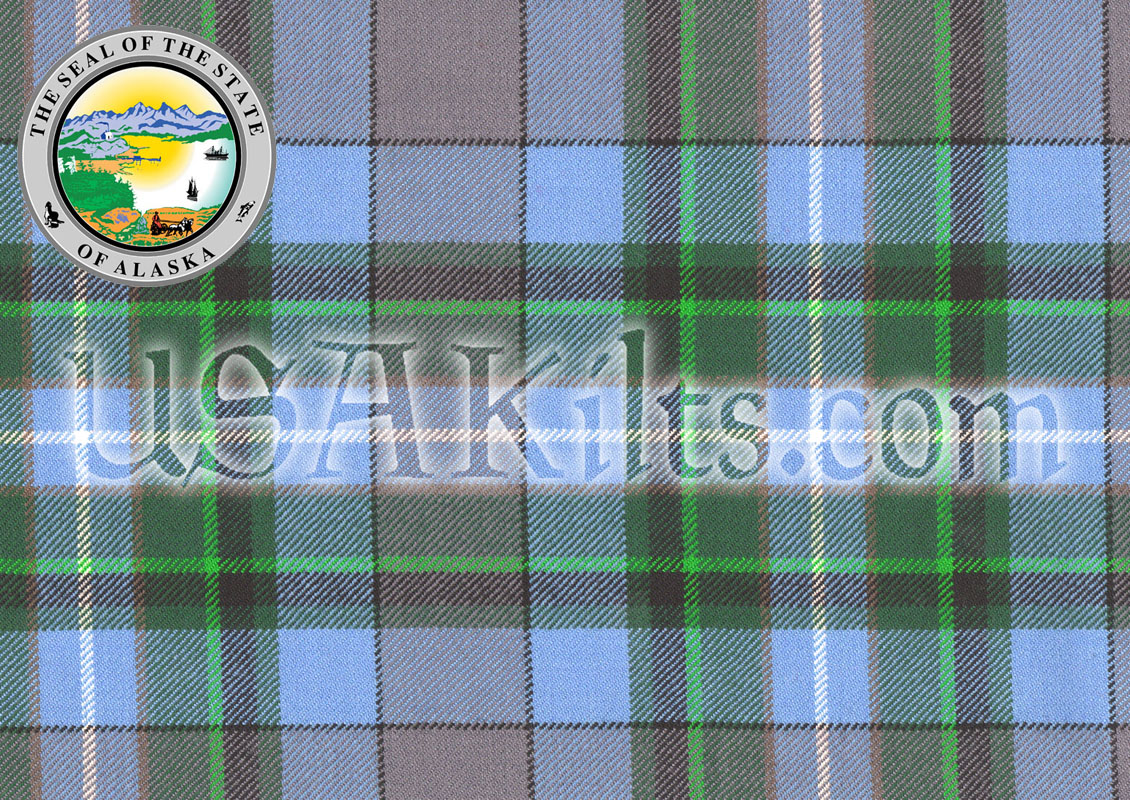 By USA Kilts
May 18, 2015
The New Jersey State Seal tartan is in and we're very pleased with the result. It reminds us not only of the NJ state seal, but of days down the shore in Ocean City with the beach, the waves, Johnson's Popcorn and Mack & Manco's pizza! If you're from The Garden State or just love NJ's charms, we'd invite you to wear this original tartan design.

You can get the New Jersey State Seal tartan in any of the product on this page: New Jersey State Seal Tartan Page