December 2015
By Eric M.
December 24, 2015
Hogmanay is the Scots word for the last day of the year and is the name of the Scottish New Year's celebration. And it is one heck of a party. The Edinburgh Hogmanay celebrations of 1996-97 were recognised by the Guinness Book of Records at the world's largest New Year's party with about 400,000 people in attendance! In fact, New Year's Eve is usually only the start of Hogmanay festivities which last through the night until the morning of January 1st and often into January 2nd, which is a Scottish Bank Holiday.
So what is it exactly? Hogmanay is one part Celtic fire festival and one part Norse winter solstice festival. It has been celebrated in one form or another since ancient times. The Vikings, who ruled portions of Scotland and England during the 9th through 10th centuries, had imported their twelve-night-long winter holiday of Yule (the origins of the Twelve Days of Christmas, sometimes called the "Daft Days" in Scotland). This holiday was also celebrated by the Anglo-Saxons to the south. Hogmanay is the culmination of the twelve nights, and hence the big blow-out party. It became an even bigger deal after the establishment of the Presbyterian Church of Scotland which actually discouraged the celebration of Christmas Day (considered "too Papist"). In fact, Christmas Day was just a regular work day in Scotland until the 1950s.
FIRST-FOOTING:
Immediately after midnight begins the practice of "First-Footing". An ancient luck charm, first-footing involves being the first person to cross the threshold of a friend or neighbor. The first-foot theoretically sets the luck of the household for the coming year.
Traditionally, tall, dark (and kilted) men are preferred as the first-foot. Nowadays, the ceremonial visiting can go on well into the dawn hours, or even for days into the middle of January as friends pay visits to friends far and near. Symbolic gifts such as salt, coal, shortbread, whisky, and black bun (a rich fruit cake) are presented to the hosts; each intended to bring different kinds of good luck. In return, the householder offers gifts of food and drink to the visitors, often from a quaich. Hogmanay parties generally involve singing, dancing, storytelling, strong drink, and eating of the traditional steak pie or stew.
AULD LANG SYNE:
Perhaps the most famous Hogmanay traditon is the singing of "Auld Lang Syne." The song was originally a poem written by Robert Burns, who based it on a few lines of a traditional song he heard from an "old man." As the clock strikes midnight for New Year's Day, the singing begins. Singers form a circle, cross their arms and hold hands. In Scotland, this is done only during the final verse, but in other countries people tend to link up for the whole song.
Should auld acquaintance be forgot,
and never brought to mind?
Should auld acquaintance be forgot,
and auld lang syne*?
CHORUS:
For auld lang syne, my jo,
for auld lang syne,
we'll tak' a cup o' kindness yet,
for auld lang syne.
And surely ye'll be your pint-stoup!
and surely I'll be mine!
And we'll tak' a cup o' kindness yet,
for auld lang syne.
CHORUS
We twa hae run about the braes,
and pou'd the gowans fine;
But we've wander'd mony a weary fit,
sin' auld lang syne.
CHORUS
We twa hae paidl'd in the burn,
frae morning sun till dine;
But seas between us braid hae roar'd
sin' auld lang syne.
CHORUS
And there's a hand, my trusty fiere!
and gie's a hand o' thine!
And we'll tak' a right gude-willie waught, for auld lang syne.
CHORUS
By Lucas
December 5, 2015
Buying a gift for a piper doesn't have be difficult as the needs of the instrument and uniform are nearly endless!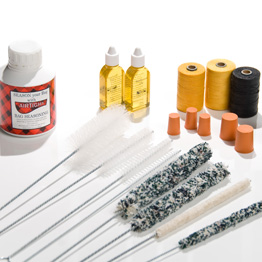 If you are unfamiliar with the reeds that your piper uses, basic maintenance supplies make perfect stocking stuffers. All pipers use plain and waxed hemp to keep the joints of their pipes secure and airtight, a few rolls of each will be plenty for the entire year!
Other items like brushes, oil, and reed protectors are inexpensive and practical supplies that pipers will always need.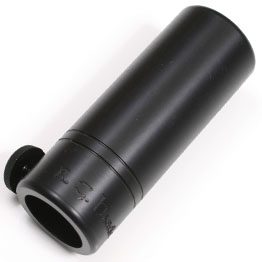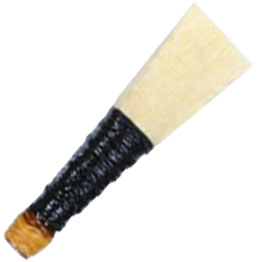 Many pipe bands issue dress sporrans to their members for all performances. This sends pipers searching for a less formal sporran to wear throughout the year. A day or semi-dress sporran will be suitable for a variety of occasions and will last a lifetime. We currently have a sale on all types of sporrans throughout the holiday season of 25% off!
Band mates and instructors are a great resource for specific gift suggestions, they will certainly narrow your search. We've also put together a full list of "Gift Suggestions for Pipers" here.
If you are still uncertain what to get your piper, a gift certificate is always a safe option!
We can also make a personal recommendation for you. Call us at the shop (800) 368-8633 or email lucas@usakilts.com to get help from our resident bagpipe expert.