Posts tagged 'Ireland'

To further our commitment to Celtic culture, USA Kilts is teaming up with musicians to advance the spread of Celtic music across the globe.
We've partnered with Ireland's own The Screaming Orphans to give away some great music!
Every customer who places and order through the USA Kilts website will get an email with a link to download 5 Screaming Orphans songs for free. This promotion runs from November 10th 2017 to Jan 15th, 2018.
---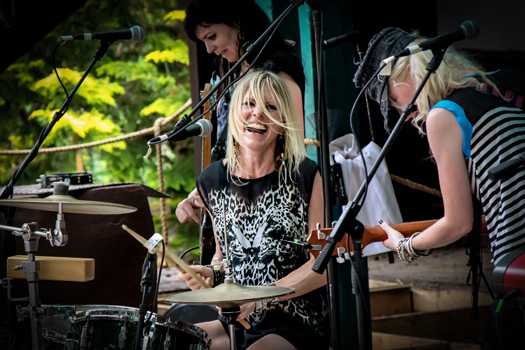 We sat down with the ladies of The Screaming Orphans and asked them a few questions...
USAK: When / Where did the band form and what is the origin story?

TSO: Well, you could say the band formed when we were born as we are four sisters. Our mother sang with her two brothers in a Céilí band (The Richard Fitzgerald Céilí Band) but when she started a family she left her brothers' band but still loved to sing. As we grew up and showed some musical talent, we became her backing band for gigs in the local hotels. So I would say the band formed as soon as we were able to play a tune together.
USAK: What age did you start playing music?

TSO: I think we all started playing classical piano at about 7 years of age and Angela and Gráinne started violin lessons at 9. We started playing drums, bass, guitar in our teenage years.
USAK: Who were your musical influences?

TSO: Very much our Dad, our mother and uncle Richie. Our mother never stopped singing around the house, she has an incredible repertoire of songs. Our uncle toured with the great Scottish accordion player Jimmy Shand in Ireland when he was a teenager which resulted in him being a life-long lover of Scottish music, which in turn influenced us as kids as he taught us the tunes and songs when we were small. Our Dad loved old American Country music so we heard a lot of Hank Snow, Hank Williams, Boxcar Willie, he also loved John Mc Cormack. I have to mention Irish D.J. Larry Gogan and his Golden Hour, we never missed his programme. Later on, when Angela was starting the bass, she listened incessantly to The Pixies, Talking Heads & Fleetwood Mac.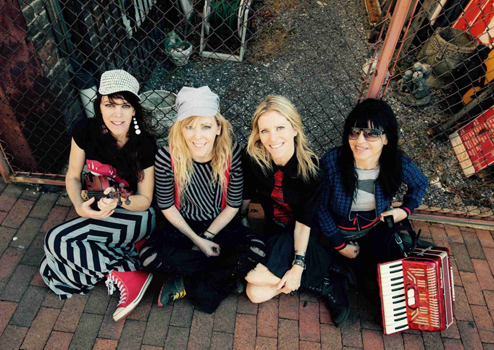 USAK: What brand / model instruments do you / the band play?

TSO: Angela usually plays her 1973 Fender Precision Bass guitar. Her violin is grandfather's. Gráinne generally plays a Taylor or a Breedlove acoustic ….until she puts a hole in them. She has a Takamine acoustic guitar at home in Ireland that she loves but won't take it on the road. In the U.S , Joan plays a $250 (ebay) Sonor kit, at home she has a Yamaha 9000 kit she got years ago. She has an Albert Alfonso bodhran. Marie Therese plays a small Paolo Soprani piano accordion bought on ebay for $500 and her keyboard of choice is the Korg SV1.
USAK: What was the funniest thing that happened to you on the road?

TSO: Most of the stuff that happens to us on the road is not very funny at all …….maybe get back to us in a few years and we'll have a different answer for you then.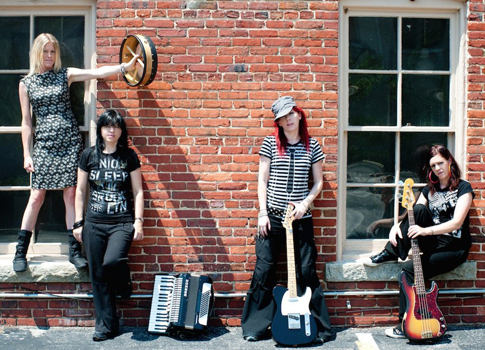 USAK: What is your favorite song to play live?

TSO: It's always the latest one so at this time it's a song called Shine. We haven't recorded it yet but plan to do so in the next few weeks. Now if you were to ask Joan what her least favourite song is, it would always be the same answer……..Whiskey In The Jar.
USAK: How important is it to have Celtic influence in your music?

TSO: When we were teenagers, our prime focus was rock/pop music but when we came to the U.S and got involved in the Celtic music scene over here we re-discovered our love for the Celtic music of our childhood. You take for granted what is part of you and when we realized how much people here love and celebrate their heritage it woke us up and made us realize that the old songs from home are dying out so we needed to perform them to keep them alive. There is a great effort going on in Ireland at the moment to pass on the tunes and to some extent traditional songs but the ballads are being neglected and the ballads are the songs of the working class people celebrating their areas and events so they have to be kept alive also. Some of our original pop songs are now starting to have more of a Celtic twist so it's an ongoing journey for us.
USAK: Name ONE Other band in the Celtic Music scene who you think are doing an awesome job or are talented and tell us why you feel that way.

TSO: This is an easy question and we have 3 names……. Albannach, Rathkeltair and Old Blind Dogs. We consider ourselves extremely lucky to get to share stages with them. They are super talented and hard working and there's not one ego amongst them. They inspire us and when we play with them we don't just settle for a good show, we strive for excellence as all 3 bands never fail to raise the bar every time they perform.
USAK: What do you do when you're not performing or on tour?

TSO: A whole lot of nothing.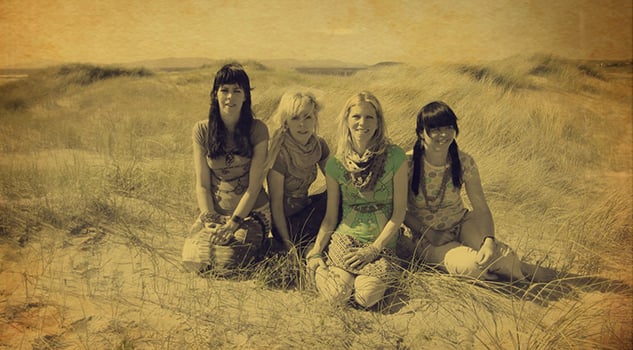 USAK: What Social Media do you use the most if fans want to connect with the band?

TSO: Facebook is the only one we bother with. We are not that big on social media but we are forced into it because of the band. Still, it's a great promotional tool so I can't knock it.
USAK: What are the future plans for the band?

TSO: To keep writing, performing and getting better.
USAK: Any words of advice for budding musicians?

TSO: Never give up. The minute you stop is the minute you fail.
That sounds like great advice for more than just musicians! To see when the band will be playing near you, visit:

www.thescreamingorphans.com

'Star Wars: The Last Jedi' -- on location in Ireland!
The final scene of The Force Awakens as well as the new trailer for The Last Jedi both make one thing clear. Luke Skywalker has, presumably, spent years on his isolated planet of self exile. Here, we are led to believe (so far!) he has been leading a monastic life. The landscape of the rocky island on his watery hermit world certainly oozes with loneliness and quietude -- a place for deep contemplation of the Force.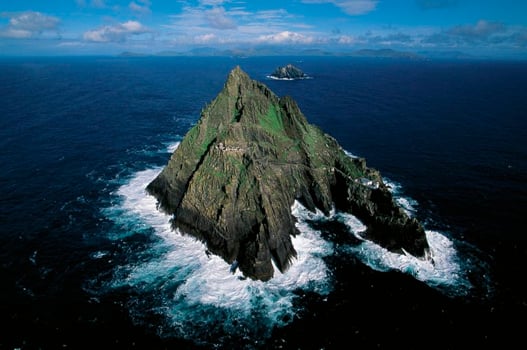 Well, the film's producers certainly nailed the location, but they weren't the first to consider this particular landscape inspiring in a spiritual way. The location for the epic meeting between Luke and Rey is Skellig Michael (Irish: Sceilig Mhichíl) and was home to a Gaelic Christian monastery for at least three hundred years.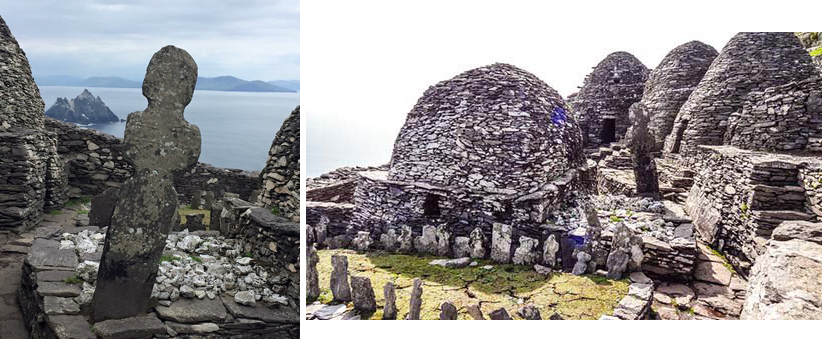 Skellig Michael, also known as Sceilig Mhór (irish for "Great Skellig"), is the larger of two rocky outcroppings in the wind-whipped ocean off the coast of Ireland's Iveragh Peninsula, part of County Kerry. It has always been a home to seabirds, but also monks from sometime between the 6th and 8th century until the late 12th century.
That is, unless you agree with the Irish legend. It is said that Ir, son of Míl Espáine, is buried on the island. A medieval manuscript also claims that Duagh, King of West Munster, fled to Sceilig Mhór after feuding with the Kings of Cashel. Neither of these historical tales can be verified, but it clearly shows how powerful a place this island is for inspiring people, including Jedi.
The site was dedicated to Saint Michael some time prior to 1044. It was eventually abandoned due to worsening weather and suppression by the Catholic Church of native Gaelic Christian practices. The first clue to monastic activity on the island is a death record for one "Suibhini of Skelig" in the 8th century. Legend claims the monastery was founded by Saint Fionán in the 6th century.

There were probably no more than a dozen monks in residence at any one time. They were attacked by Vikings at least once in 823. The ruins of their little monastery, like the rest of the island, can be visited. The humble buildings stand on a terraced shelf 600 feet above sea level. The six dry-built structures are of the clochán "beehive" dome design. A number of stone crosses, slabs and water cisterns remain, as well as a later medieval church. 19th-century lighthouses stand on the Atlantic side.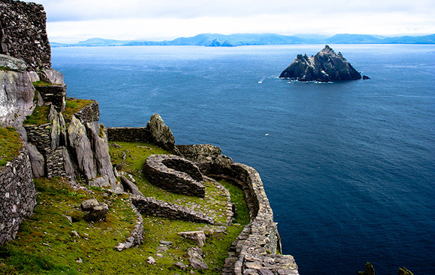 Skellig Michael was designated a UNESCO World Heritage Site in 1996. Today there are regular boat tours to the island which include tours of the ruins as well as information on the unique environment. Bird watchers love the huge populations of gannets, puffins, kittiwakes, razorbills and more. Bottlenose dolphins and Grey seals may also be seen. If you don't have access to an X-wing, simply drive to the state-of-the-art visitor center located on the mainland.

So what do you think?
Did Star Wars successfully create an alien world from Ireland's rugged beauty?
Check out the Star Wars Trailer right here and judge for yourself!
It's a perennial question with a lot of confusion. Did Irish people wear kilts? The short answer is yes, but not for as long as the Scots. While kilts in Scotland can be dated back some 300 years or more, Irishmen have only kilted up for the past 100 years or so. Still, there's no tradition like a new tradition! How did it come about? It's all about nationalism and Gaelic pride.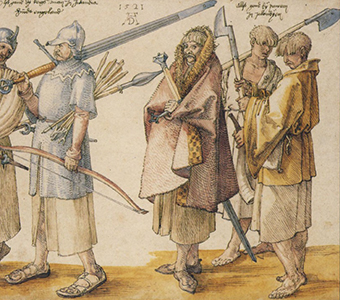 Throughout the Middle Ages, Irish men wore a long linen tunic called the Lein-croich. There are many depictions of it in stone carvings and other art like the 16th-century painting of Irish warriors below. In these images, the saffron-dyed Lein-croich is often bunched up around the body and the men are bare legged. This led some later observers to mistake it for a Great Kilt such as the Scots wore.
The first documented use of a true kilt in Ireland was by students and faculty of the Saint Enda's School around 1910. The school was founded by Irish nationalist Patrick Pierce and his peers to boost Irish pride and a reconnection to Gaelic culture and language (the "Gaelic Revival"). The school fostered the idea of the kilt as a pan-celtic garment and supplied kilts to dance students.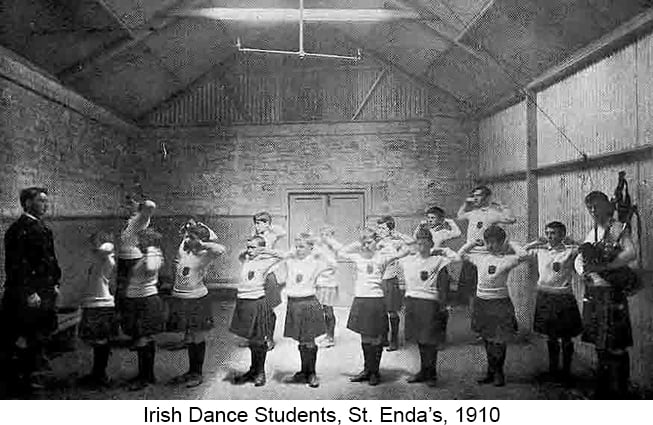 You might expect the first Irish kilts to be Kelly green, but not so. In fact, the very first ones worn by the nationalists were blue; the canonical color of Saint Patrick. Around the time of World War One, Irish units serving in the British military adopted Saffron for parade and pipe band uniforms -- a tradition which continues to this day.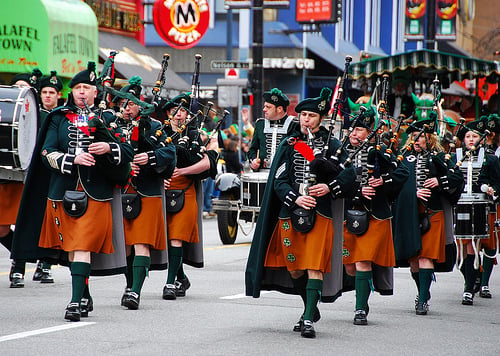 Modernly, there are many beautiful Irish tartans for proud Irishmen to choose from. Since the 1990's, each county has had its own (unofficial) distinct tartan. While a few Irish families do have tartans associated with them, most people trace their ancestry back to a county of origin and wear that tartan. This is especially popular in the USA. In fact, more Irish Americans kilt up than Irish natives, including many pipe bands across the country. Military branch tartans are also very popular with Irish American service people.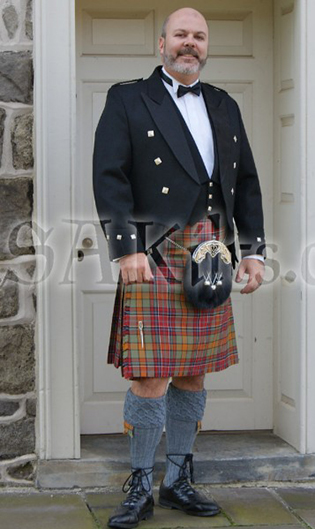 There are also several universal tartans for people of Irish descent. And while county tartans are usually only available in wool, these universals are available in PV (polyviscose), so you can enjoy a cool, machine-washable kilt for Saint Patrick's Day festivities as well as casual wear at festivals or the pub. Here are the top universal Irish kilt favorites available from USA Kilts: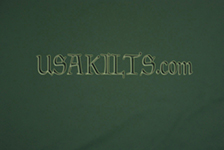 Kelly Green - as universally Irish as the Shamrock and very popular with those who want a simple look. Or if you want to show off a really gorgeous sporran a green kilt is a great option.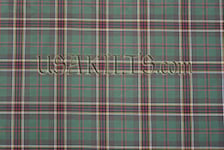 Tara - the oldest recorded Irish tartan. Originally known as "Murphy" in Victorian times, it is named for the Mound of Tara where the ancient irish kings were crowned.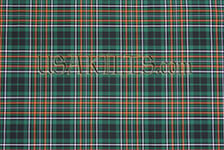 Ireland's National - The colors of the flag of Ireland set against rich black. if someone refers to an all Ireland tartan, this may be the one they are thiking of.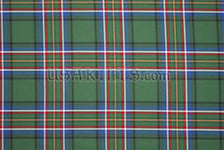 Irish American - Designed especially for the sons and daughters of proud Irish immigrants.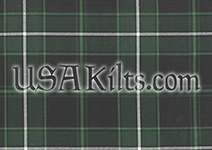 Irish Heritage - Classic kelly green and silver on black. Fans of a certain Boston punk band may find it familiar! Also an elegant tartan for dressing up.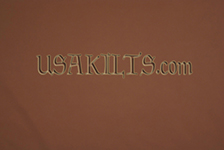 Saffron - The "color of the kings" hearkening back to medieval Ireland and also honoring Irish military men.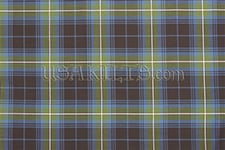 Scruffy Wallace - A USA Kilts original designed especially for the famous Boston rock bagpiper himself. (Limited Edition while supplies last!)
So are kilts irish? Yes. Kilting may not be an old Irish custom, but it is a grand one. Gaelic men live life to the fullest and that's what kilts are all about, lads!
Naturally we hope you will choose to kilt up to celebrate your Irish heritage. And when you do, please remember we also proudly carrythe widest selection of Irish kilt accessories around -- many custom-designed USA Kilts Exclusives!
Happy St. Patrick's Day!